Legion of Collector's July Box- Batman the Animated Series Review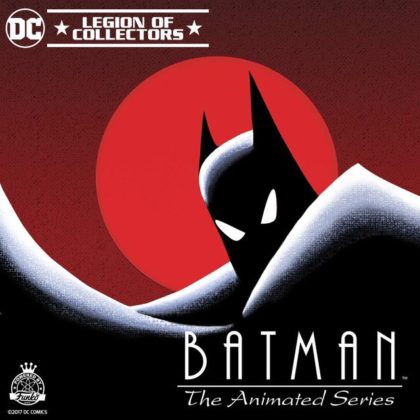 Legion of Collectors is back with another box. This time the box is based on the amazing animated classic Batman the Animated Series.
This box, of course, comes with the classic Joker patch and a classic Catwoman pin. As usual, both patch and pin are quite well done.
Inside the box is also an awesome Funkofied t-shirt. This one is based on the classic logo for the series. A nice black shirt with a solid logo makes for a shirt that any fan would enjoy.
There is also a Funkofied comic. Which portrays Batman on the roof.
The Exclusive Funko is Mr.Freeze. A really well made Funko that shows off the greatness of this version. It is always cool to see what character gets Funkofied exclusively for the boxes.
Lastly is a Batmobile and Batman Dorbz. The Batmobile is really well made. It looks just like a small version of the shows ride. The Dorbz is a standard issue but still a nice addition.
All in all a great box. It really is such a treat to see what they pack into these amazing boxes. Cannot wait for September's DC's Most Wanted Box!